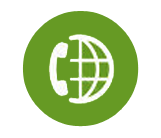 Telecom
Background
As advanced wireless technology continues to develop, the telecommunications industry has witnessed tremendous growth across the globe. This has led India to be the world's second-largest telecommunications market. Constant changes in technology and innovation have created great opportunities within this industry for organisations and professionals. A company's success in the industry is largely dependent on efficient operations, good marketing and experienced leadership.
Finman's role:
Telecom has always been one of the most important practices within Finman. We have partnered with Telesource Executive Search, a leading telecommunication search firm in the Asia-Pacific region. Established in the year 1997, Telesource Executive Search started its services targeted exclusively at the telecommunications industry.
Our Telecom practice consists of a lead partner, consultants and researchers who are highly skilled and talented with a wealth of industry knowledge and experience. Our team has adequate background knowledge and relevant experience in Telecom companies and maintains extensive contacts in the hi-tech industry and delivers best in class service across Asia Pacific.
At Finman, the Telecom practice team specializes in top level executive searches across the following segments:
Telecommunications
Systems and Software
Mobile Solutions
New Technologies