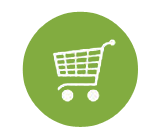 Consumer and Retail
Background
Rapidly evolving shifts in the consumer landscape create newer and more complex challenges on the top management of every company that strives to create, sustain and increase their share of the market. Accessibility to new market changes in consumer behavioural patterns and technological innovations are some of the reasons for the volatility of the retail industry.
The sector requires leaders who can identify threats, seize opportunities, tap into new markets and respond to changes in consumer behaviour through product development and innovation.
Finman's role:
At Finman, we understand your need for highly focused, creative, and flexible leaders. Our dedicated team of professional consultants keep a close tab on the agile industry, its trends and behaviour of buyers. Over the years, we have consistently provided our clients with resourceful leaders with the experience and penchant for foreseeing trends, driving change, challenging the status quo and building winning teams.
Our consumer experts have helped several organisations recruit leaders, both from within and outside the industry, who have successfully contributed in creating competitive advantages for their respective organisations.
Our Consumer & Retail Practice specializes across the following key segments:
Retail
Consumer products
Food services
Logistics
Travel & hospitality